Events
Upcoming Events
coming soon!!!
Past Events
Adele's Circle of Women 2020 Service Day- March 28, 2020
Join forces with students and alumnae of Adele's Circle of Women to advance local community causes during its 2020 Service Day on March 28, 2020 from 11:30AM- 4:30 PM.

Adele's Circle of Women, sponsored by the Adele H. Stamp Student Union--Center for Campus Life, is a group of University of Maryland alumnae committed to supporting undergraduate and graduate women students.
Join us to volunteer at one of two local service sites, listed below. Lunch and transportation to and from the service sites will be provided. Current students can register for the event and learn more at: 
https://terplink.umd.edu/submitter/form/start/388880 

A Wider Circle, located in Silver Spring, works to end poverty through basic need items, workforce development, wraparound support, and neighborhood revitalization. The volunteer group will help sort donations, restock showrooms, and assist clients as they are selecting items to take home.

CentroNía provides a bilingual, multicultural environment for immigrant families. Volunteers will be cleaning and sanitizing classrooms and toys at the Takoma Park location.

Optional Donations: Please consider bringing items to donate to A Wider Circle and CentroNia. A Wider Circle requests donations of full-sized lotion, shampoo, and conditioner. CentroNia requests donations of STEM (Science, Technology, Engineering, Math) items, or multicultural items (m-ulticultural dolls, diverse clothing, etc.).
The deadline for registration is Friday, March 13, 2020.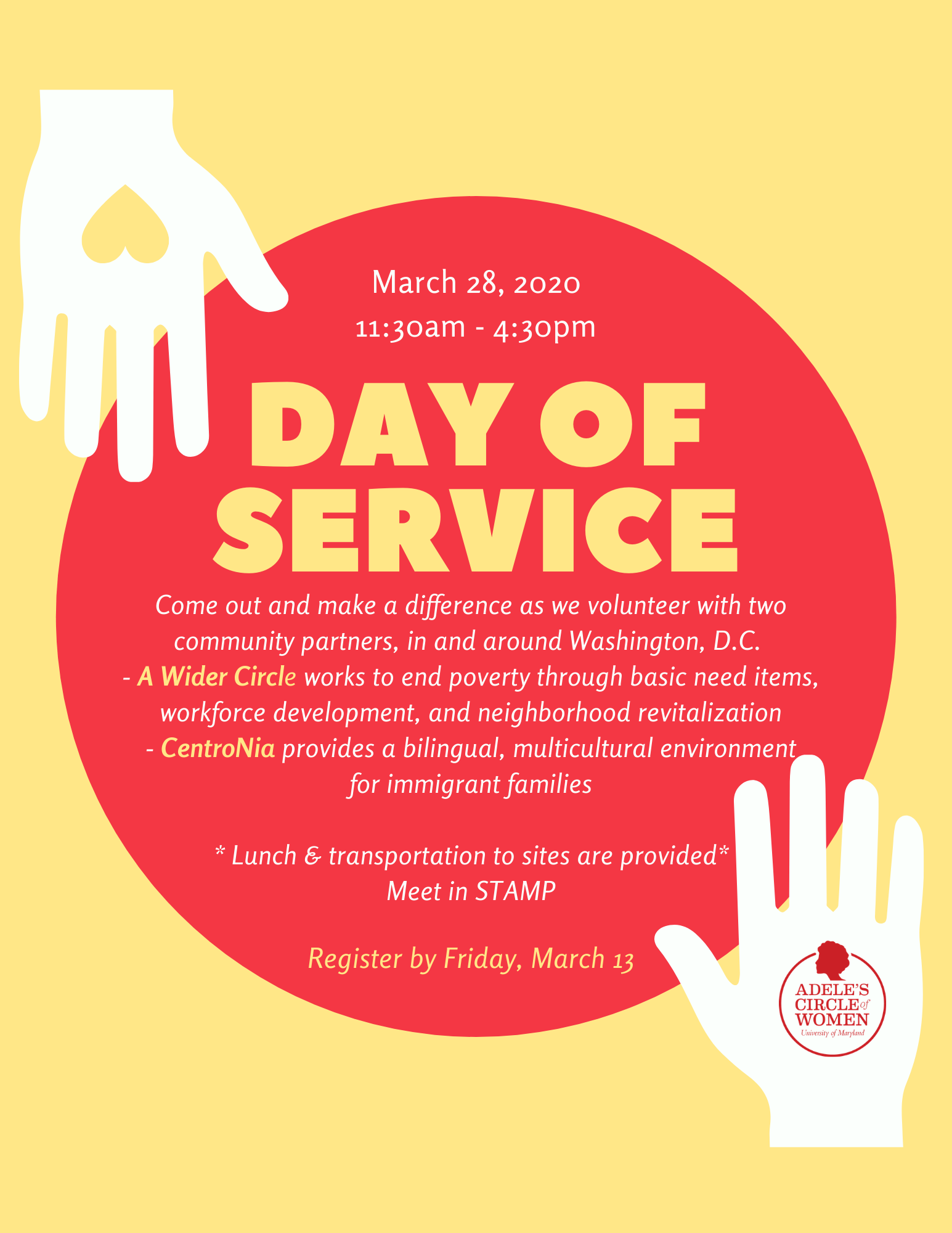 Her Story: Leading with Passion - April 19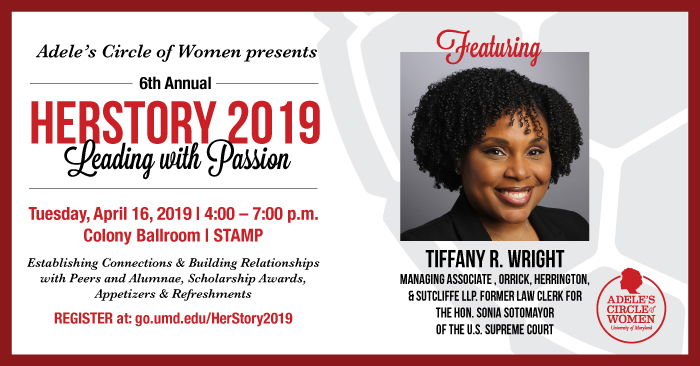 Her Story: Finding Power in Passion - April 2018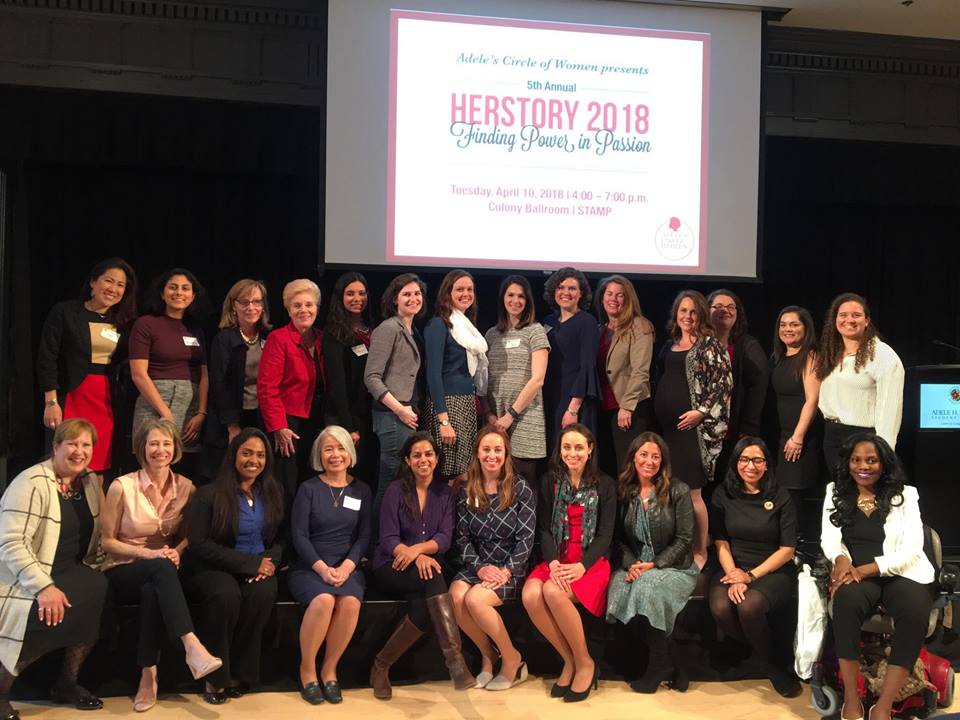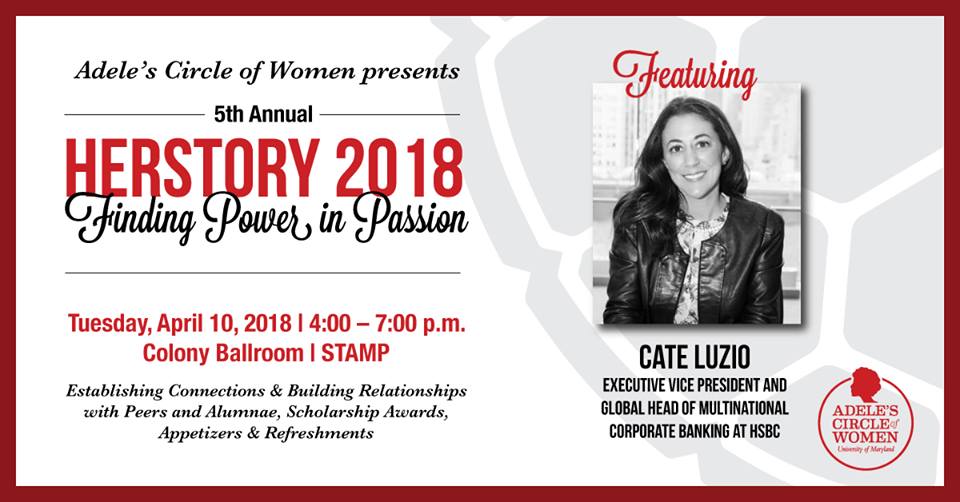 April 13, 2017 - Her Story: TerpWomen of Influence
Third Annual celebration for women student leaders, Held in the Adele H. Stamp Student Union-Center for Campus Life. ACW Scholarship Awards given at event.
Speakers: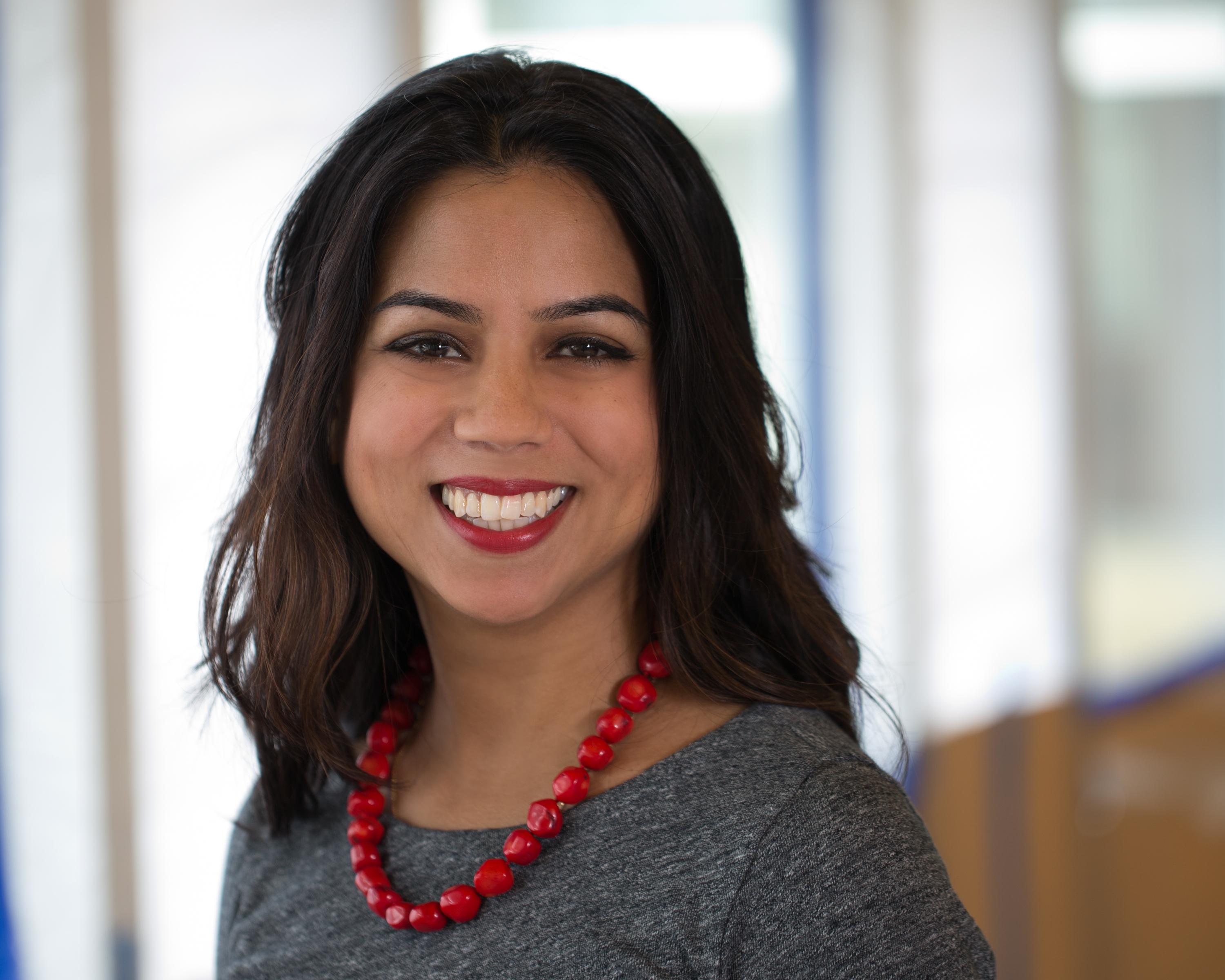 Naseema Shafi is currently the Deputy Executive Director of Whitman-Walker Health, a community health center in DC with four sites, over 270 staff and over 15,000 patients. Whitman-Walker Health has a nearly 40 year history of serving the LGBTQ community and was the first responder the AIDS epidemic in the District in the 1980s. In her tenth year there, she works closely with the Executive Director to implement strategic initiatives of the Board of Directors and other high priority objectives. She supports the oversight of all clinical, programmatic, and operational areas of the health center. She also oversees major facilities planning, human resources, information technology, and property management. One of her major areas of focus is the culture of the organization and the overall wellness of the workforce and under her leadership Whitman-Walker has received a Washington Post Best Places to work for several years. An attorney by trade, she was previously the Chief Operating Officer, and before that the Director of Compliance.
Naseema received her bachelor's degree from the University of Maryland, College Park and her law degree from the University of Maryland School of Law. She is a member of the Maryland State Bar. She was honored as a Minority Business Leader by The Washington Business Journal in 2016. Naseema was born in Albuquerque, New Mexico, but completed middle and high school outside of Boston, Massachusetts. Naseema spends long hours in the office, in the garden and outdoors!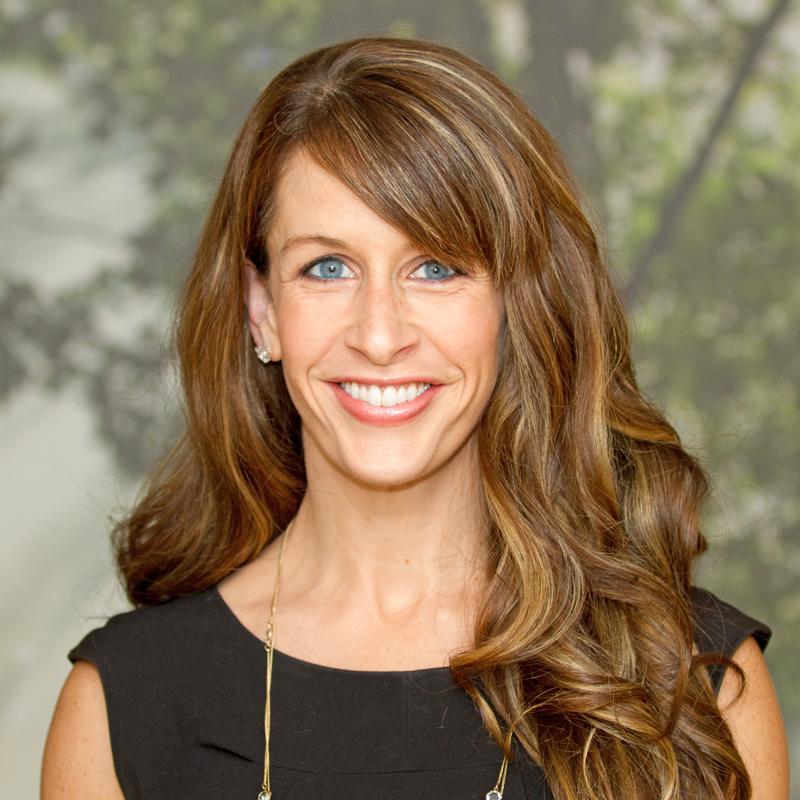 Danielle Harlan is the Founder and CEO of the Center for Advancing Leadership and Human Potential. She earned her undergraduate degrees at the University of Maryland and her doctorate in political science and M.A. in education from Stanford University, where she was a Jacob K. Javits National Fellow and received a Centennial Teaching Award for excellence in instruction. Prior to launching the Center, she was the Chief of Operations for the Carnegie Foundation, where she worked to harness the power of networks and quality improvement strategies in order to solve important educational problems. 
Named one of Silicon Valley's "40 Under 40," Danielle has also been a speaker for TEDx and worked as an instructor at the Stanford Graduate School of Business and U.C. Berkeley Extension's Corporate and Professional Development Program. In addition, she has given guest lectures at the Hasso Plattner Institute of Design (the "d.school") and the Career Development Center at Stanford. 
Danielle started her career as a Teach For America corps member and later served as a mentor and advisor for Global Leadership Adventures, an international leadership development and service program. In addition to teaching in the U.S., she has taught in Brazil, China, Costa Rica, and South Africa. She is a member of the International Leadership Association and the Association for Practical and Professional Ethics. Her latest book, The New Alpha (McGraw-Hill) is available wherever books are sold. 
Quote: "Leadership is about becoming the best version of yourself in order to maximize your positive impact on the world. It's about developing into someone whom people genuinely respect and admire and want to work with — and using that power and influence to be a force for good in the world." (The New Alpha)
March 11, 2017 - Service Day
On Saturday, March 11, 2017, University of Maryland women students will join forces with alumnae in Adele's Circle of Sisters (a group of University of Maryland alumnae committed to supporting undergraduate and graduate women students – sponsored by the Adele H. Stamp Student Union – Center for Campus Life) to serve in the community. From 11:45 am to 4:30 pm, you are invited to join for Adele's Circle of Women Service Day to advance one of the causes below. Lunch and transportation to and from the sites will be provided. Please look at the descriptions below and register for the Service Day by March 3rd.
1)  DC Diaper Bank: DC Diaper Bank works to provide an adequate and reliable supply of diapers to babies, toddlers and their families in the Washington, DC metropolitan area.  Volunteers will be working at the warehouse to count and sort diapers. Volunteers are asked to bring donations of diapers.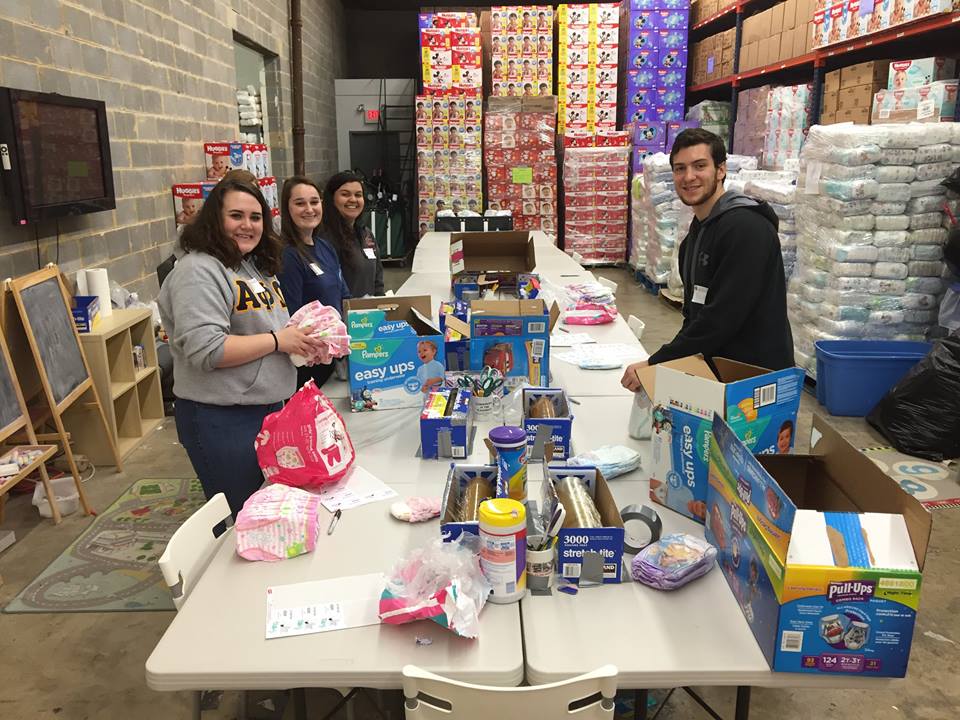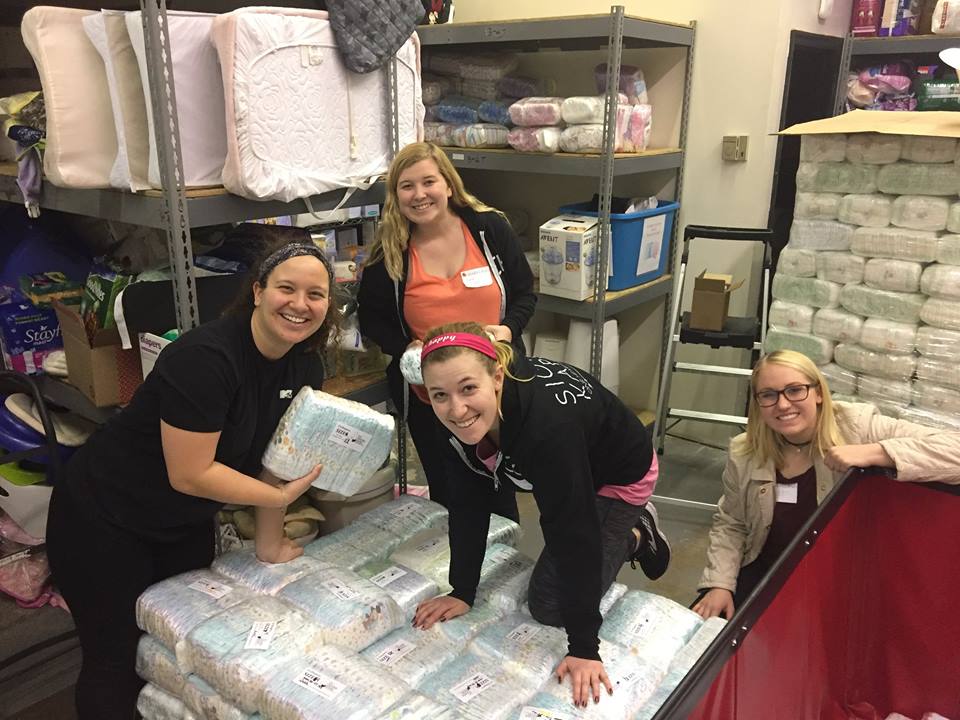 2) A Wider Circle: A Wider Circle's mission is to end poverty for one individual and one family after another. Its efforts focus on the provision of basic need items, education and long-term support.  Volunteers will be working at the warehouse, sorting and moving furniture, toys, linens, etc.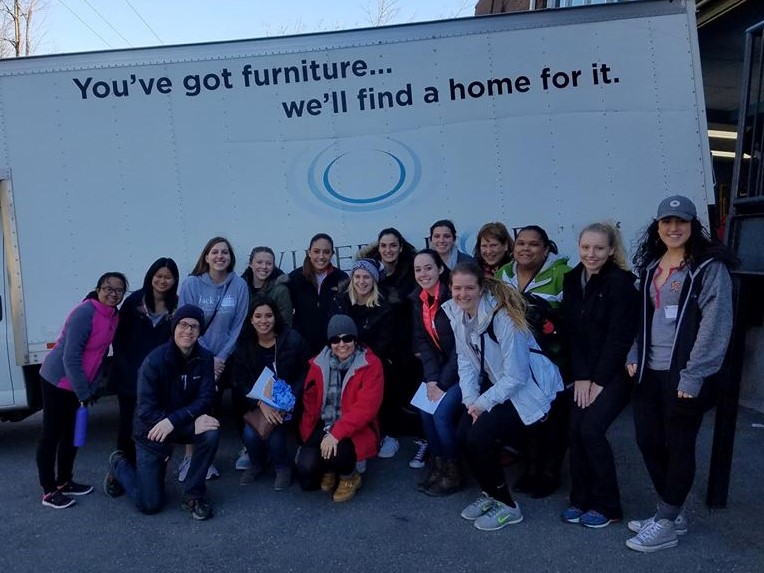 March 2, 2016 - HerStory 2016
Colony Ballroom/Stamp Union, Adele H. Stamp Student Union - Center for Campus Life
Her Story: TerpWomen of Influence   The Adele H. Stamp Student Union-Center for Campus Life and Adele's Circle of Women will host the 3rd annual dinner that provides a forum for current undergraduate and graduate women student leaders to learn from the wisdom and experiences of past Terrapin alumnae.  In addition to dinner, our guests will hear from two Terrapin alumnae who will engage in a "TerpTalk."  Using the format of the popular "TED Talk," the two women speakers will share their journeys as women leaders in their chosen fields. We also will announce our first group of scholarship winners!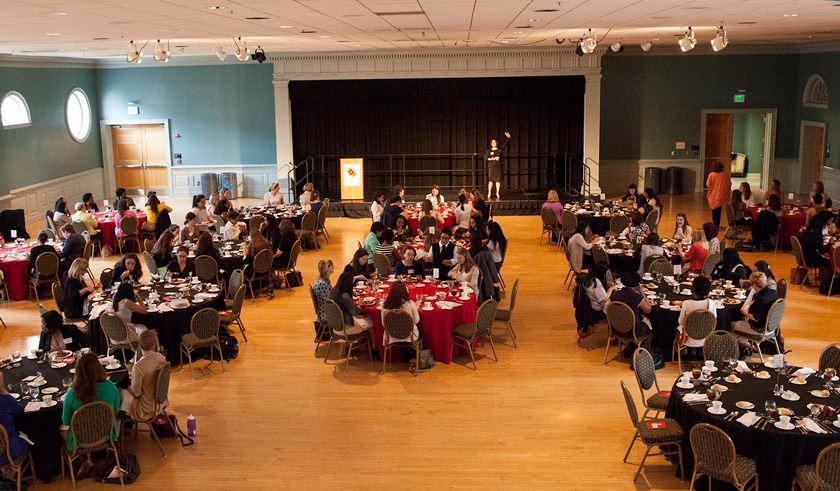 Speakers:
Kimberly Sellers, Ph.D. is an Associate Professor of Mathematics and Statistics, specializing in Statistics at Georgetown University in Washington, DC. A DC-area native, she completed her BS in Mathematics at the University of Maryland College Park as a Benjamin Banneker scholar, and was active in various organizations including the Student Honor Council, the Omicron Delta Kappa National Leadership Honor Society, and the Theta Nu Chapter of Alpha Kappa Alpha Sorority, Incorporated. She furthered her studies at Maryland with a MA degrees in Mathematics, and then obtained her PhD in Mathematical Statistics at The George Washington University partly through support as a Gates Millennium Scholar (one of the inaugural cohort recipients). Prof. Sellers held previous faculty positions at Carnegie Mellon University as a Visiting Assistant Professor of Statistics, and the University of Pennsylvania School of Medicine as an Assistant Professor of Biostatistics and Senior Scholar at the Center for Clinical Epidemiology and Biostatistics (CCEB) before her return to the DC area. Her research areas of interest and expertise are in generalized statistical methods involving count data that contain data dispersion; and in image analysis techniques, particularly low-level analyses including preprocessing, normalization, feature detection, and alignment. Meanwhile, she is an active contributor to efforts to diversify the fields of mathematical and statistical sciences, both with respect to gender and race/ethnicity.
Denise Cheung, J.D. has been the Senior Counselor to Attorney General Loretta E. Lynch since May 2015, and advises the Attorney General on national security and international matters, including issues involving counterterrorism, cyber security, and transnational organized crime.  In this capacity, Ms. Cheung works on case-related issues, policies and guidelines, and external national and international engagement.  Prior to her tenure with Attorney General Lynch, Ms. Cheung served as Counselor to Attorney General Eric H. Holder, Jr.  Ms. Cheung is currently on detail from her position as Assistant U.S. Attorney in the U.S. Attorney's Office for the District of Columbia, where she investigated and prosecuted violent crime cases, including robberies and homicides, and served in the Office's National Security Section, where she handled cases involving such matters as arms export control violations, material support to terrorists, espionage, and the commission of attacks against and murders of U.S. nationals abroad.  Ms. Cheung grew up in Montgomery County, Maryland, and received a B.A. in Government and Politics from the University of Maryland at College Park (UMCP).  At UMCP, Ms. Cheung participated in a wide range of activities, including Campus Senate, Maryland Images, and the Central Judicial Board.  Ms. Cheung received her J.D. from Harvard Law School.
November 1, 2015  - Meet n' Greet 2015
Mentoring Women
Come kick off Homecoming Week with the women of Adele's Circle! We'll discuss networking, work life balance, defining success as a woman, and more over fall treats. Adele's Circle is a dedicated group of women alumni working to effect positive change  by empowering women students at UMD to realize their full leadership potential within our campus community and beyond.  Refreshments will be served at Meet n' Greet.  RSVP for this event is closed!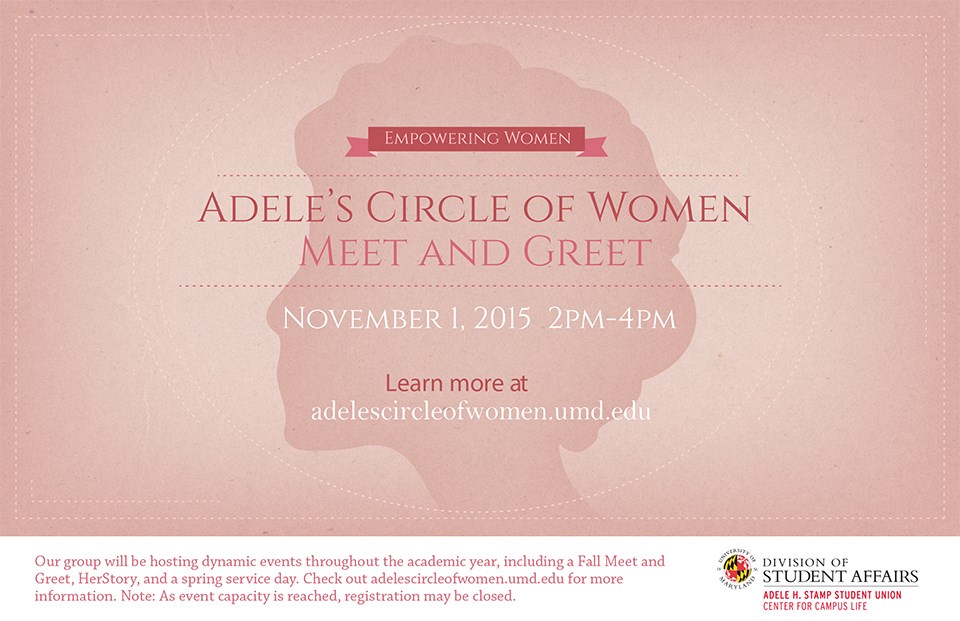 April 23, 2015 - Her Story: TerpWomen of Influence 2nd Annual
Mentoring Women
The Adele H. Stamp Student Union-Center for Campus Life and Adele's Circle of Women will host the 2nd annual luncheon for current undergraduate and graduate students to learn from the experiences of past Terrapin alumnae. This year, three Maryland alumnae will share their life stories and words of wisdom. These women leaders with diverse interests and occupations balance the demands of serving their communities, their professional networks, and family relationships.
Alumnae visit Adele's Circle - Become Gems for University Women
Mentoring Women
UMD women gain career and life advice from sister Terps through Pearls of Power event
Perks of a sister or a best girlfriend come in many forms: clothes, rides, homework, travel and above all, life advice. These connections, however, are not always easy to come by, and in college, guidance may seem as unreachable as scheduling an appointment with an advisor during syllabus week. Adele's Circle understands this, and has organized an event to link University of Maryland women to Terrapin alumnae for the career and life advice they've been searching for. 
April 23, 2014 - Pearls of Power: Insights and Inspiration for Women on Leadership and Life
Adele's Circle will host an inaugural event to link University of Maryland alumnae and our women students. This program will provide a wonderful opportunity for individuals to network and to benefit from the wisdom of our "older sisters." As a part of this program we have invited a group of four alumnae to speak about their own life stories. We believe that we learn from women's stories. The panelists are fabulous women leaders that have rich stories to share. We have women on our panel of diverse interests and occupations and coming from different "Terp Generations." On our panel we have folks who do great work in their communities, families, in the non-profit sector, in a variety of professional fields, in raising children, in work in diverse cultural groups, in spiritual and faith-based groups, in grass roots organizations, and in education. See below for more details on each panelists.