Scholarships
Adele's Circle of Women Scholarship grants annual scholarships to help deserving students who advance the role of women and girls in their academic studies and activities, who plan to further this leadership in their personal and professional lives. The scholarship seeks to aid emerging student leaders and/or recognize accomplished student leaders. The five scholarships provide a $500 award to a current University of Maryland undergraduate or graduate student.  Established in 2015, the Adele's Circle of Women Scholarship is generously funded by Terp alumnae. 
Eligibility Requirements
for $500 scholarships:
Previous recipients of Adele's Circle of Women Scholarship are not eligible to apply.
Current UMD student (undergraduate or graduate)

Emerging Student Leaders:

One (1) First Year Student
One (1) Second Year Student

Accomplished Student Leaders:

One (1) Third Year Student
One (1) Fourth Year Student
One (1) Graduate Student

In good academic standing with the University
Demonstrates good citizenship and a positive attitude by contributing to the community and place you call home.
Applications are due no later than January 29, 2021 to be considered for a 2021 award.
Interested students should complete the application below.  If you have any questions, please email tzacker@umd.edu.
http://stamp.umd.edu/studentleaderscholarships
2021 Scholarship Winners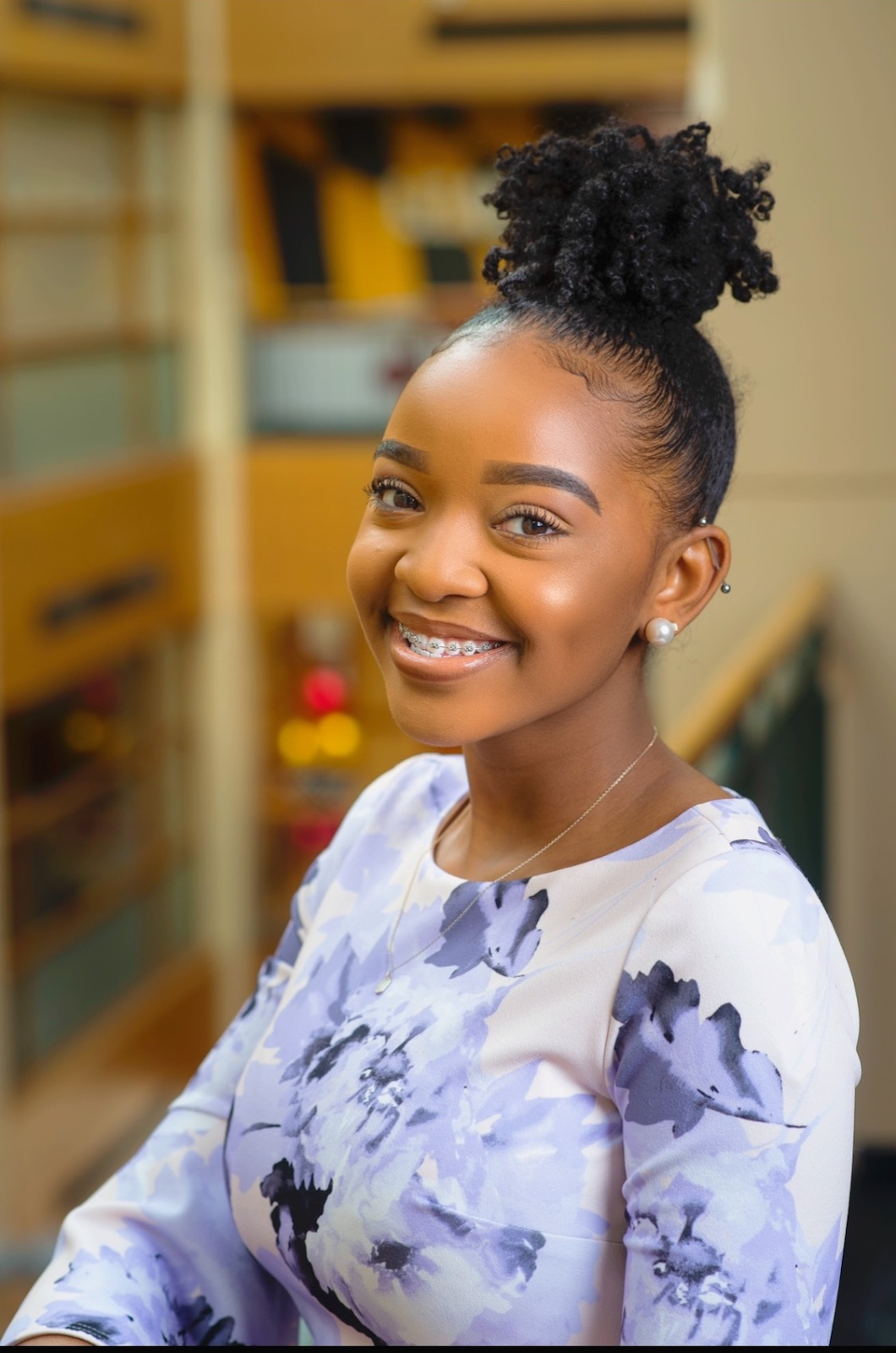 Tamara Bethea
Tamara was born and raised in PG County, Maryland. She is an Accounting/Information Systems major at the University of Maryland – Go Terps!  On campus, Tamara is involved in an internship and several organizations that allow her to put her passion for diversity, equity, and inclusion to work. Currently, Tamara serves as the Special Projects Intern in the Office of Career Services. In this role, she engages in creating initiatives that promote a more inclusive experience for the student body at the Robert H. Smith School of Business. This year, Tamra has chosen to focus on minority populations and carve out a campaign that seeks to better service underrepresented groups. Additionally, Tamara is the Executive Vice President of the Black Business Association, a Forté organization ambassador, and Treasurer of the Black Student Union. Tamara's fun fact is that she has been learning how to sew over quarantine and has already started making her own summer wardrobe.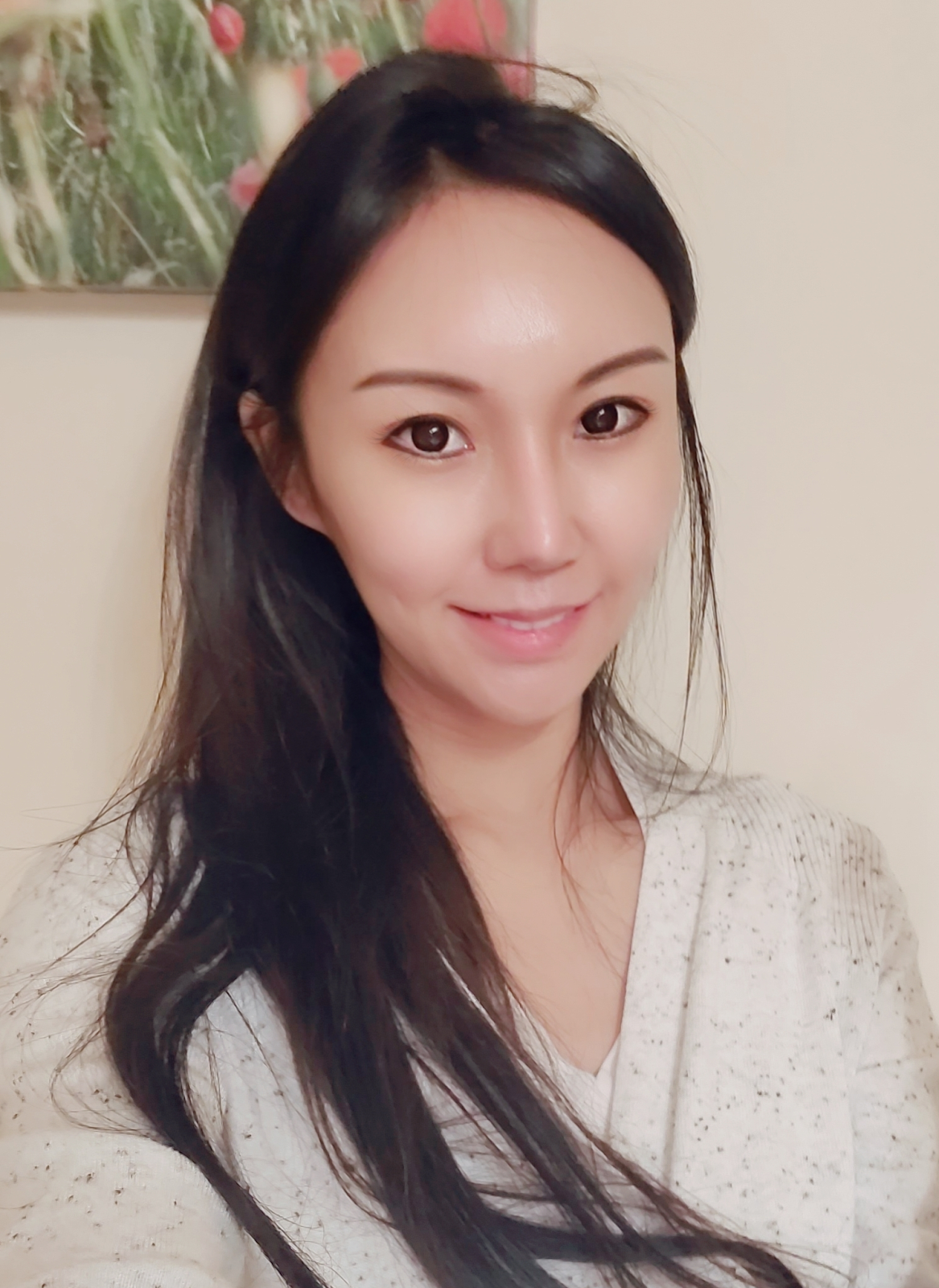 Sora Suh
Sora is currently enrolled as a senior majoring in Public Health Science at the University of Maryland. Sora's educational goal is to finish her bachelor's in Public Health Science and pursue a master's in Health Science with Physician Assistant at the University of Maryland, Baltimore. Sora has been involved in Care Partners for Change since 2015 and helped stop child marriage, protect the life of a mother and infant, and send school supplies to girls. Sora recently joined U21 Global Citizenship Program to develop her leadership skills and learn more about global health and gender equality. Sora has been an endodontist assistant since 2007 and has leadership qualities and experience from my endodontist office as the office manager. Sora leads by example, works effectively with a team, and supports women in the workplace. In today's society, many workplace barriers restrict women's leadership opportunities and fairness in the workplace, in particular, women of color face systemic gender and racial discrimination. Sora strongly believe that there is an urgent need to take concrete global action to eradicate early child marriage and child sexual abuse. Furthermore, we must collectively speak up to eliminate gender discrimination, gender bias, and violence against women and girls. All women should help and support each other and protect the most disadvantaged groups including women of color, women with disabilities, lesbians, bisexual women, and women living in poverty in our society.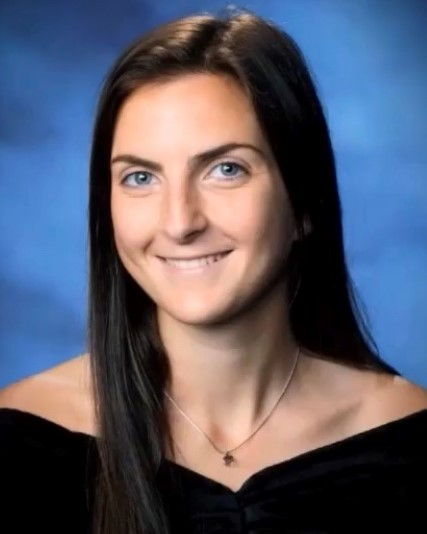 Piper Jackson
Piper is a freshman Public Policy major at UMD. She participated in the Carillon Living Learning Program as a freshman this year. Additionally, Piper is the Membership Chair of the University of Maryland's chapter of iGNiTE, which inspires women to be politically engaged and run for office. Piper is also a member of Gamma Phi Beta and looks forward to more leadership opportunities within the organization in the coming years.Piper has been accepted into the Federal Fellows program for her sophomore year and is excited for the experience in political engagement and advocacy. Piper has been surrounded by so many strong and confident women so far at UMD and is excited to continue doing so!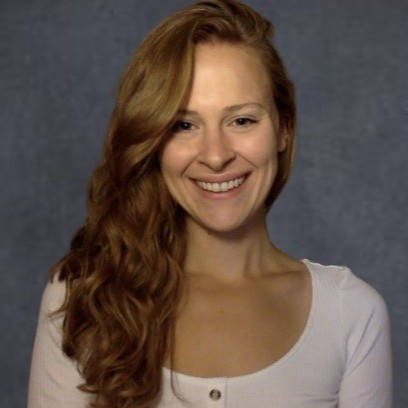 Megan Ash
Megan is a master's student in the International Education Policy program at the University of Maryland. Before coming to UMD, she was a Peace Corps Volunteer in Costa Rica, where she became passionate about promoting women's and girls' empowerment through education. As a master's student, she has had the opportunity to collaborate with an international nongovernmental organization on girl's leadership and empowerment programming, and is an active member of her program's Student Board and Preview Committee. Originally from Colorado, she loves the outdoors and has enjoyed exploring Maryland and the surrounding areas since moving here.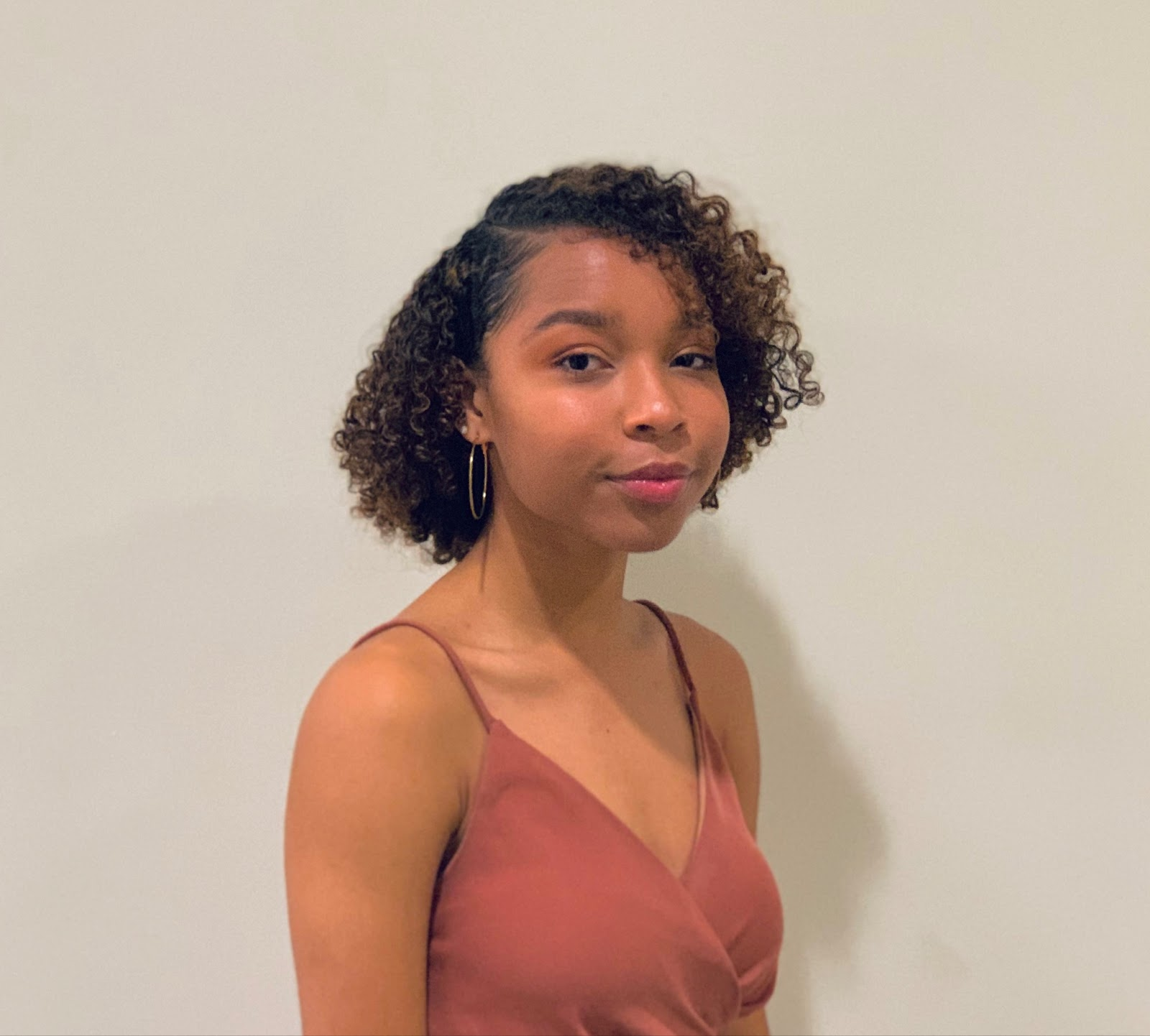 Kaia Ungerer
Kaia is a sophomore Chemistry major at the University of Maryland, minoring in Innovation and Entrepreneurship. An aspiring cosmetic chemist, she also embarks in College Park Scholars at the University of Maryland. She has a passion for learning and is driven to help and empower those around her. As a Peer Educator for the Health Center, she works to promote the holistic wellbeing of others by teaching informed harm reduction education for mental health, sexual health, and alcohol and drug use. She worked as a Research Intern for Evolving Minds, a mental health non-profit in which she authored 5 blogs to inform and educate the importance of alarming mental health disparities. She hopes to continue to support and inspire students for the remainder of her college career and once she enters into the workforce.
2020 Scholarship Winners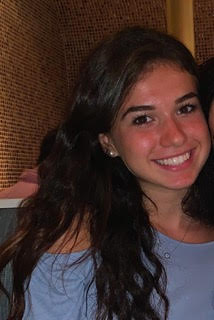 Sabrina Nusraty
Sabrina is a freshman in the Honors College at the University of Maryland. She is a first generation Afghan-American woman and the eldest of four siblings. She is double majoring in Government and Politics and Biology while on the pre-med track. Sabrina is a part of UMD's FIRE research program, and serves on the Residence Hall Association as the Director of Communications. For fun, Sabrina enjoys playing sports and is on the Maryland Women's Club Lacrosse Team. She believes that all women should feel confident and empowered in pursuing anything they choose; the sky's the limit.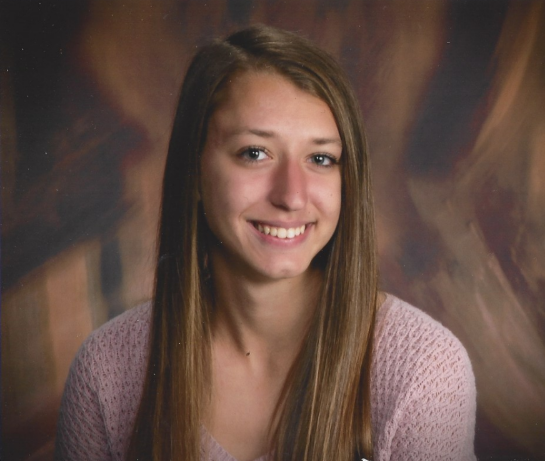 Natalie Condzal
Natalie is a sophomore majoring in aerospace engineering who works to inspire the next generation of STEM leaders at UMD and beyond. As the Director of Finance and mentor for a UMD student-run organization FLAME (Foundational Learning and Mentorship Experience), she develops experiment-based lessons to mentor young girls in STEM every week afterschool at Adelphi Elementary School in Prince George's County. Additionally, as a member of the Maryland Space Grant Consortium Balloon Payload Program, she works with incoming aerospace engineering freshmen to teach them about the launch operations of a high-altitude balloon flight as well as aid them in building payloads in weekly workshops. She hopes to continue to inspire students to pursue careers in STEM for the remainder of her college career and once she enters into industry!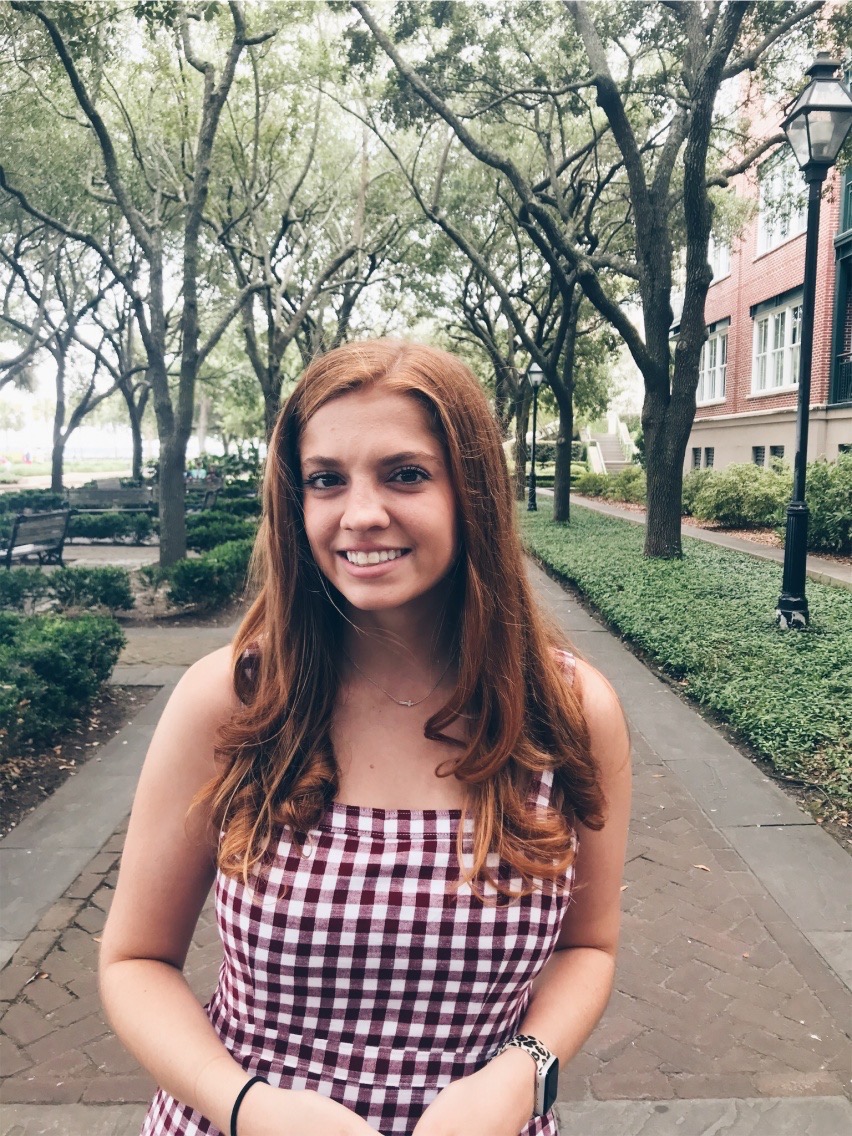 Isabella Roccograndi
Isabella is currently a junior at the University of Maryland majoring in Marketing and Art Studio with a minor in Leadership Studies. She has a passion for creativity and is driven to success from her past experiences. She loves working out with family and friends and can be found on campus at the Eppley Recreation Center coaching boxing. She is also an involved member of the Phi Chi Theta Fraternity, IMPACT Ambassador program for the Smith School of Business in the Center for Social Value Creation, Alpha Xi Delta Sorority, and in the Student Alumni Leadership Council as their Vice President of Marketing and Communications. Roll Terps!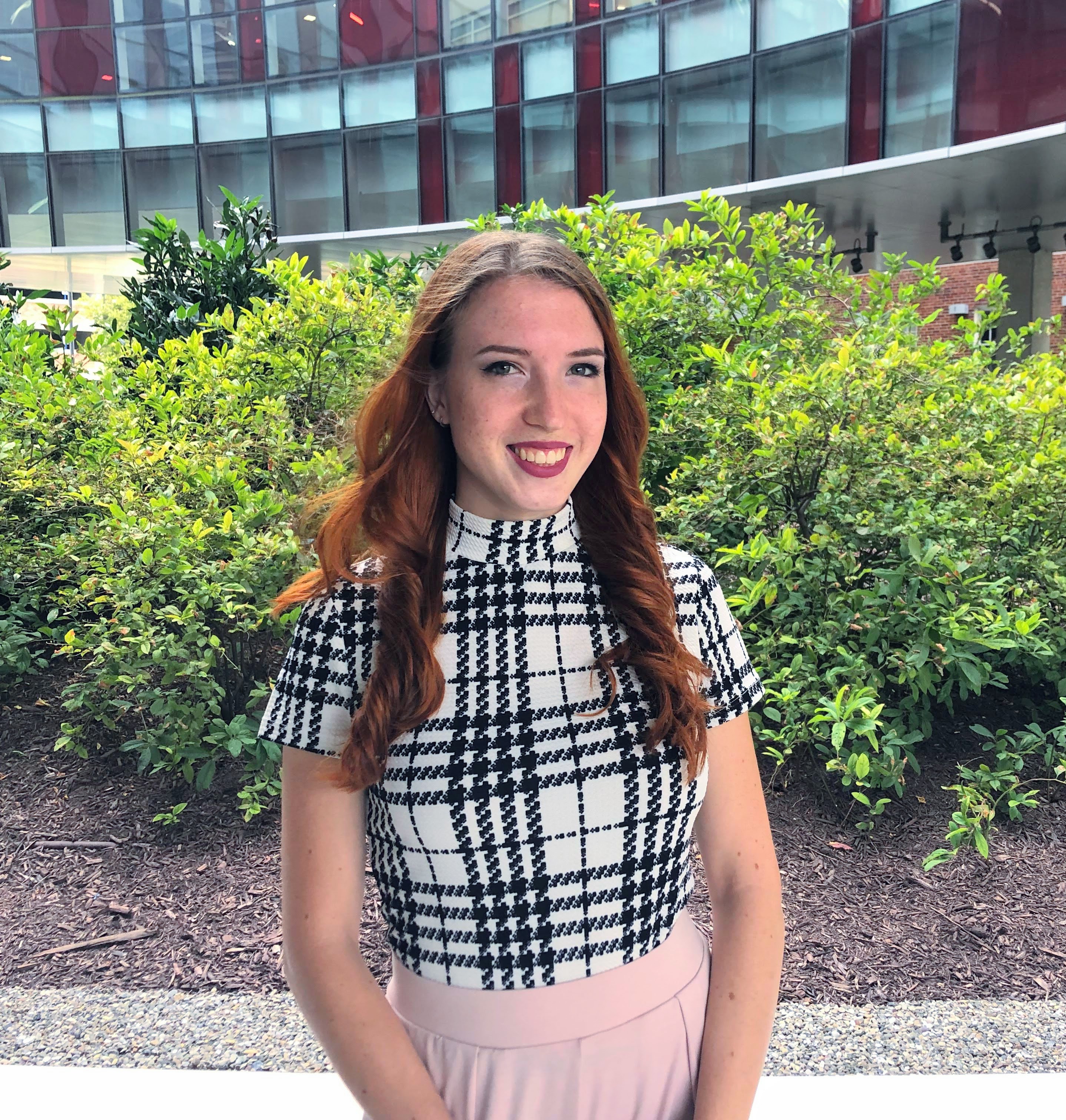 Anna Grafov
Anna is a senior studying Physics at the University of Maryland. She has been working with the Physics department to organize outreach activities to inspire children's passion for physics and science. This year, she also helped plan and run the 2020 Conference for Undergraduate Women in Physics, hosted jointly by UMD and NIST. Anna is also an active member of the Society of Physics Students and is currently serving as a senior representative to the UMD Physics Undergraduate Committee. Upon graduation, Anna will take part in the Fulbright program in Belgium to conduct research at KU Leuven, and afterwards will pursue a PhD in Physics as an NSF Fellow at the University of Colorado Boulder.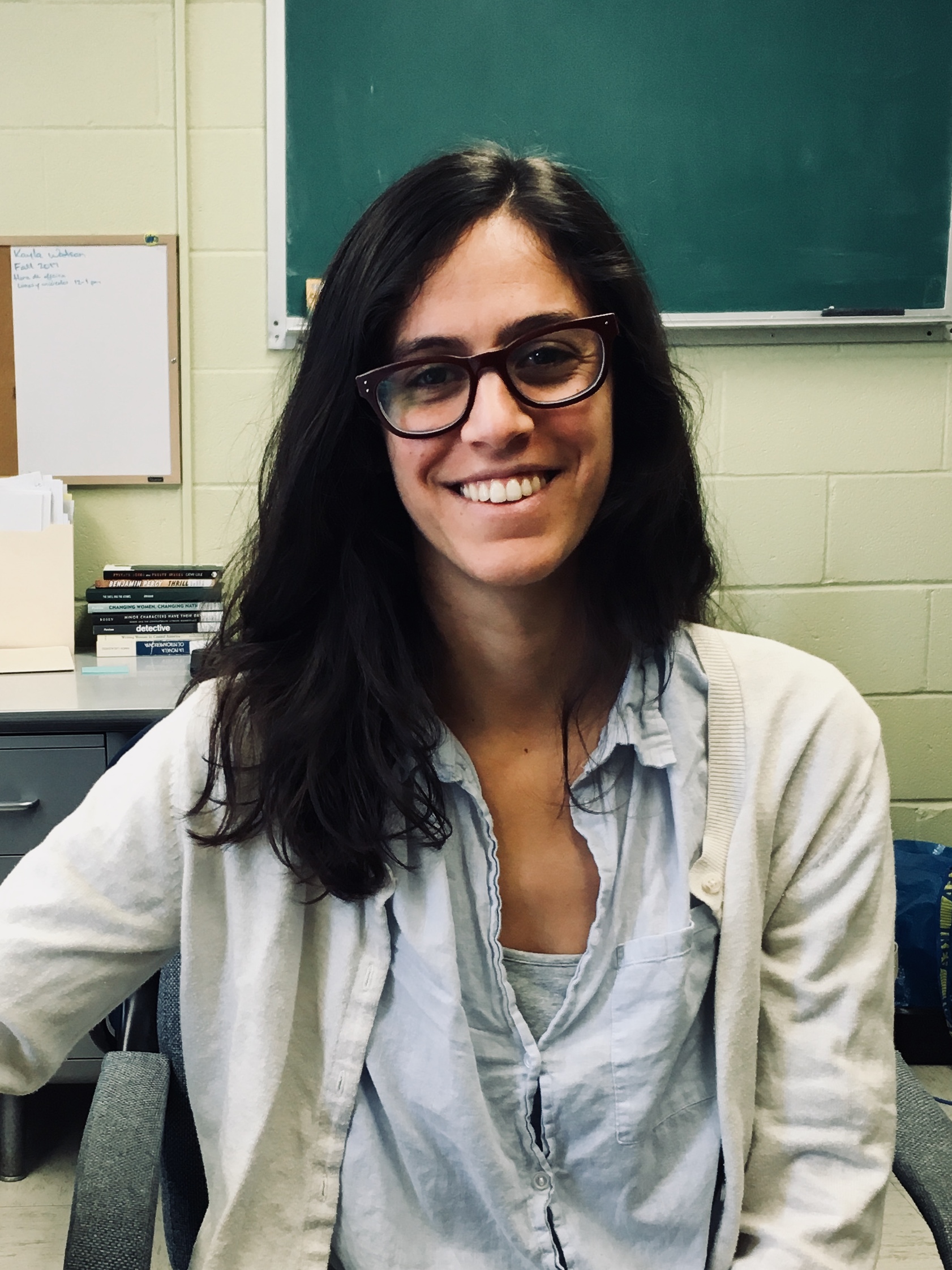 Sofia Maurette
Sofia is a Ph.D. candidate in the Spanish and Portuguese Department. She is the mother of three, and her children and husband have accompanied and supported her all throughout her graduate studies. She is a firm believer that women (and moms!) can do anything they set their mind to, and aims to be an example of this for her two daughters. Originally from Argentina, she loves exploring the outdoors surrounding the DC area with her family. 
2018 Scholarship Winners
Lauren Anderson (Freshman)
Government & Politics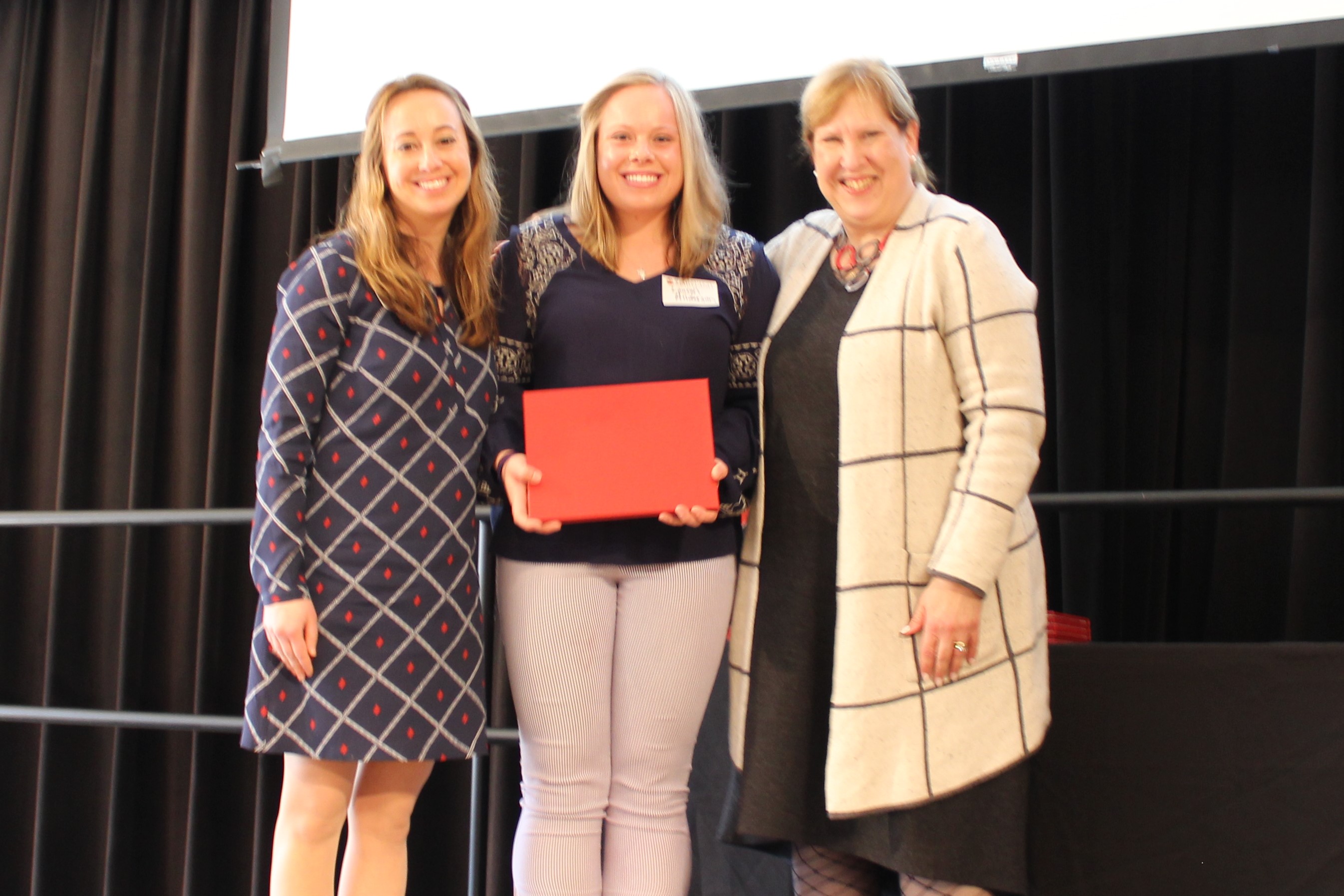 Emily Gee (Sophomore)
Operations Management & Business Analytics
Elizabeth Crosley (Junior)
Criminology & Criminal Justice
Hope Goodman (Senior)
Psychology & Criminal Justice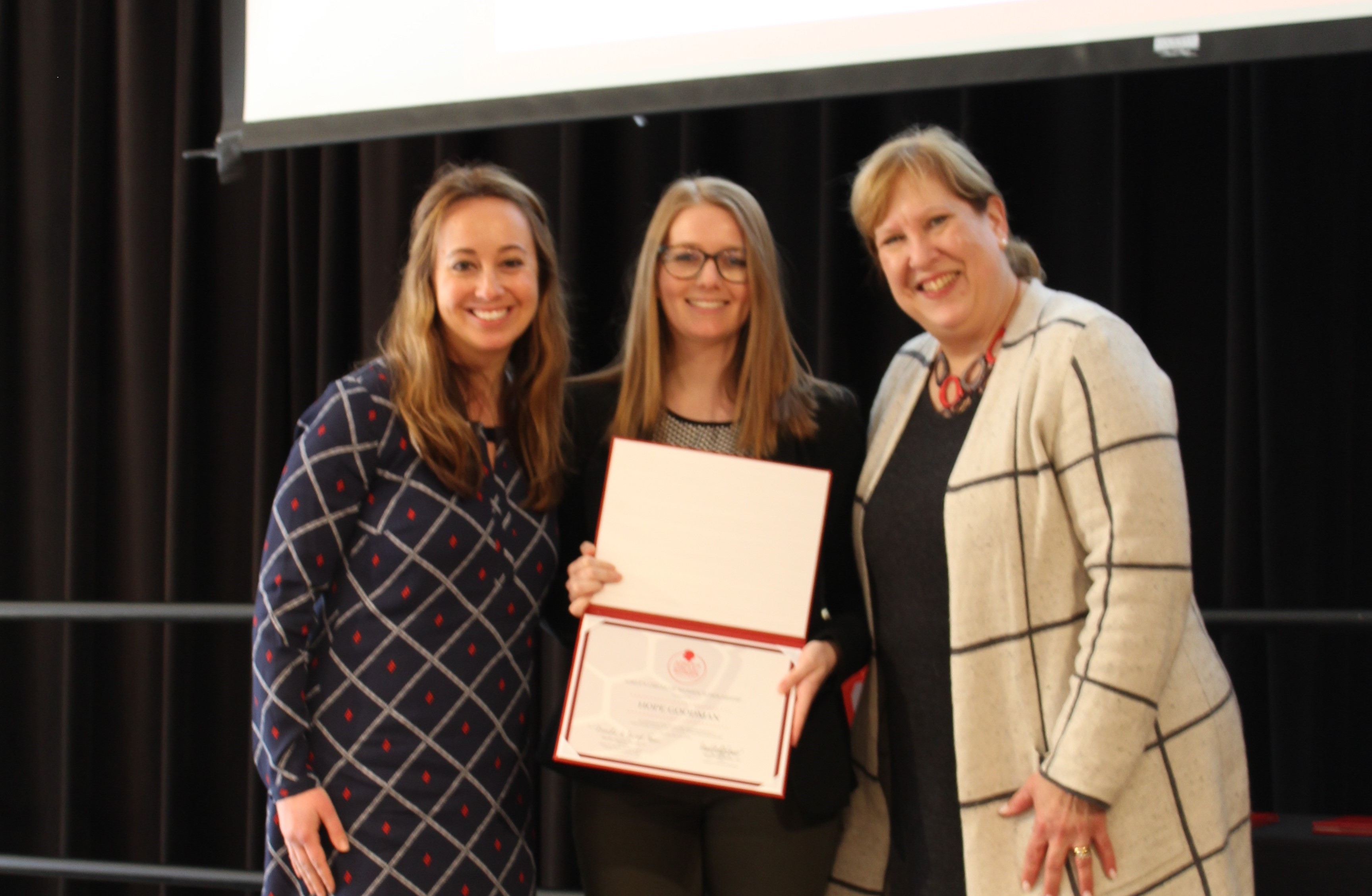 Lenora Knowles (Graduate Student)
Women's Studies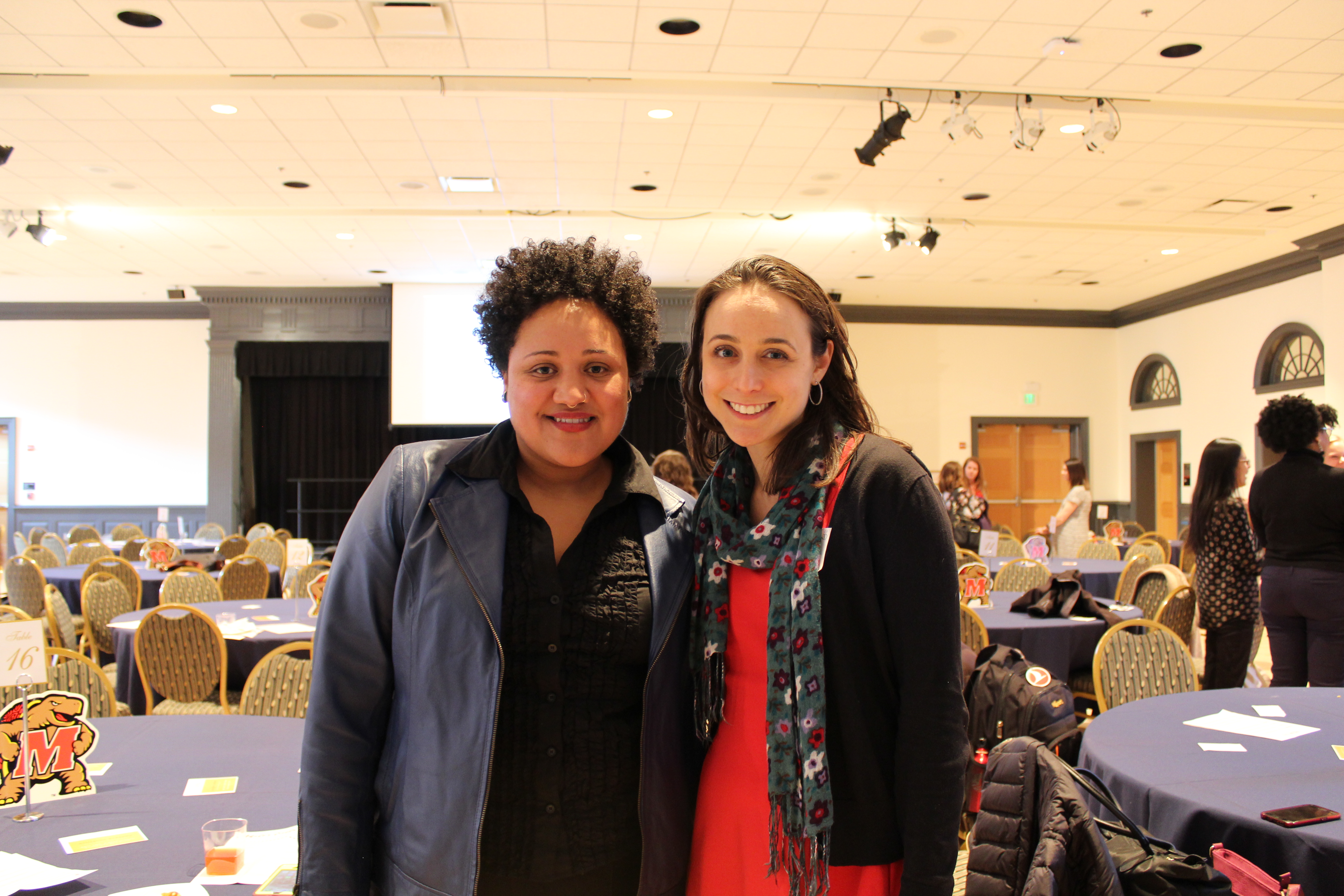 Contact Us
For more information on the Adele's Circle of Women, contact adelescircleofwomen@umd.edu. You can also find us on Facebook or follow us on Twitter.
Want to contribute to the Adele Scholarship?
Donate here